Risk-Knowledge Infinity Cycle
Introduction
The Risk-Knowledge Infinity Cycle (RKI Cycle) was developed to address the disconnect in practice today between Quality Risk Management (QRM) and Knowledge Management (KM).  The RKI Cycle can be applied to better unite the two enablers of the pharmaceutical quality system through a better understanding of the relationship between knowledge and risk, including that knowledge is both an input and an output to risk management.  The two practices are synergistic:  a robust QRM program will reduce risk while applying knowledge and creating new knowledge, while and a good KM program will ensure the best possible knowledge is available for risk reduction and to foster continual improvement.
The RKI Cycle when applied to ICH Q10 illustrates the relationship between QRM and KM as a number of stages and that the relationship is cyclical and perpetual in nature.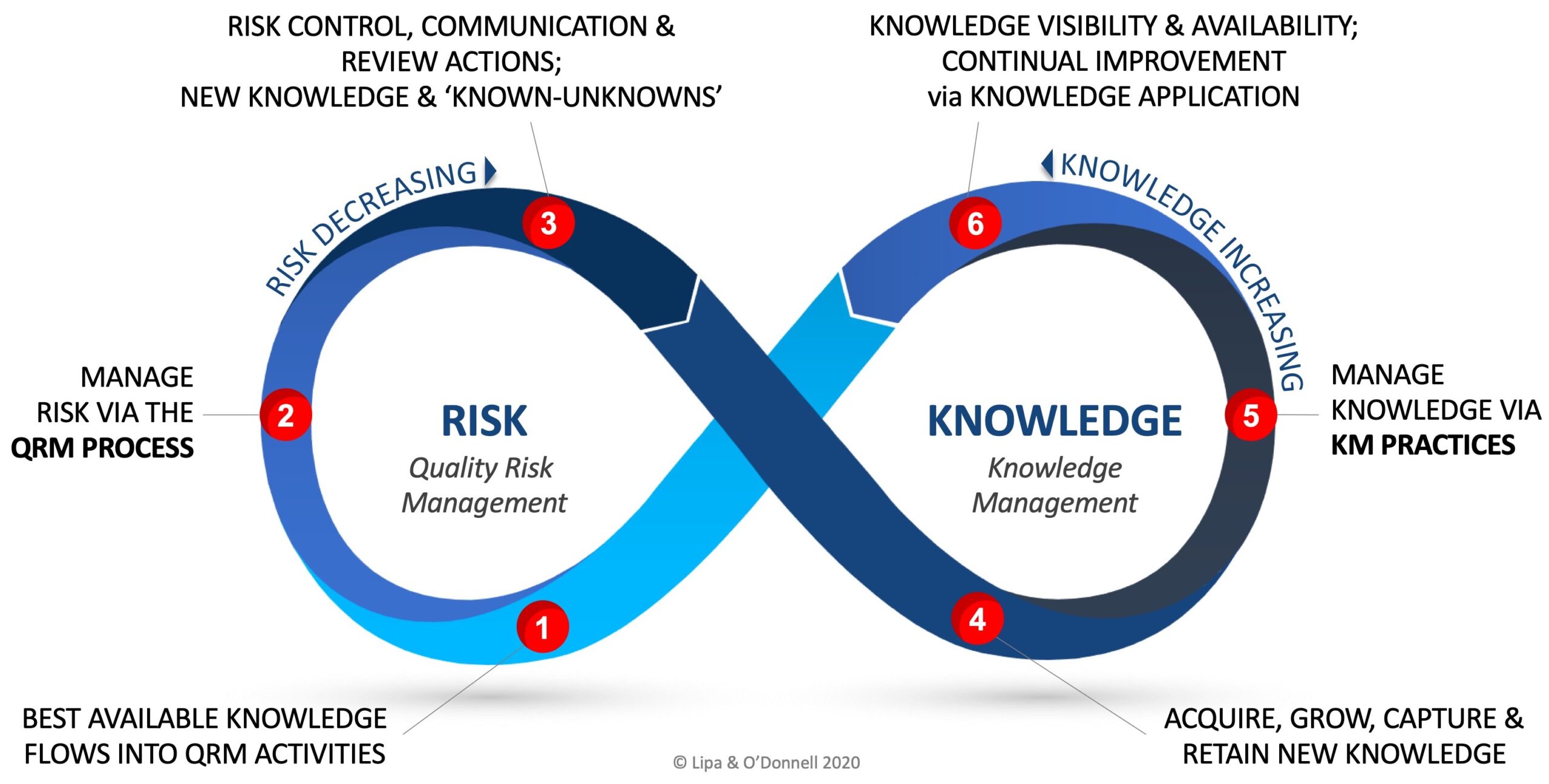 The RKI Cycle applies across each phase of the product lifecycle and as knowledge grows, it should be applied to maximize understanding, reduce uncertainty and minimize risk.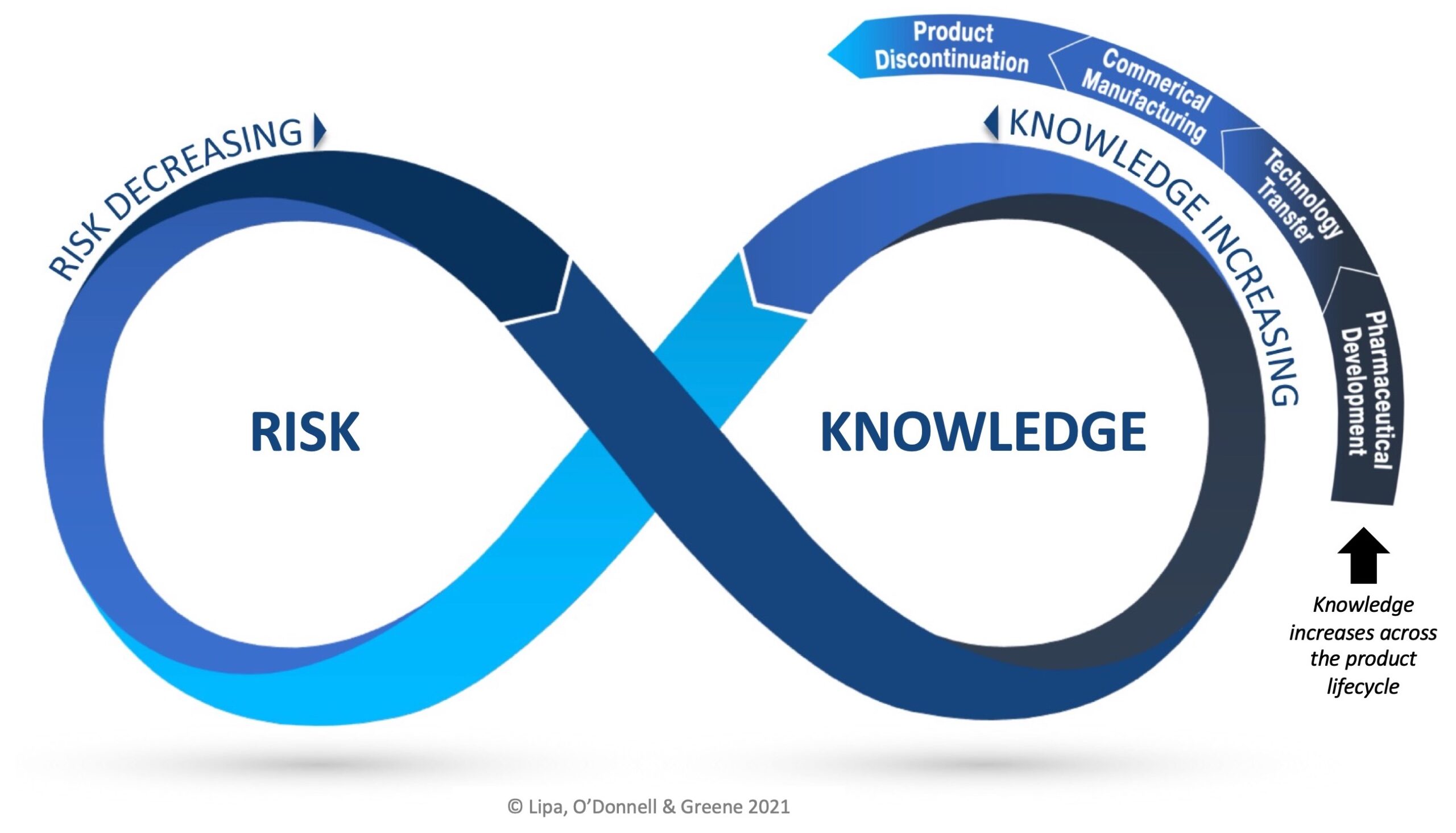 While node 2 of the RKI cycle represents the practice of QRM, and node 5 the practice of KM, one may initiate the cycle at any of the nodes based on a variety of triggering conditions (e.g., innovations, new technology, continual improvement, etc.)